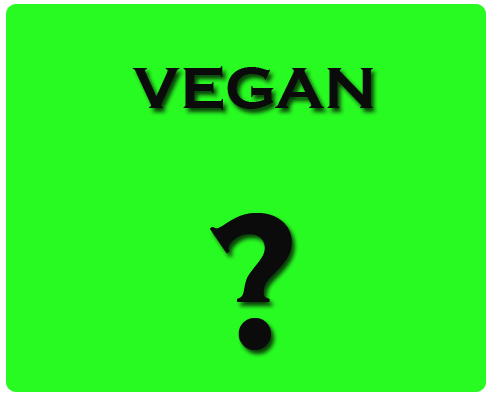 I get emails regularly asking from new vegans asking for advice. I recently received one and was asked for general advice as well as what I would tell a new vegan in regards to grocery shopping. Below is the reply I sent. I thought It would be good to get some input from the community as far as advice others would give. Add your advice to new vegans in the comments or if you're a new vegan add your questions.
1. Learn to use fresh vegetables. Meat substitutes are fine for a
transitioning vegan/vegetarian but they can't compare to the energy,
flavor and nutrition fresh vegetables and fruits provide.
2. Ignore those spouting the "protein myth" and trying to bring you
down. They're just envious of your massive willpower! As vegans, we
pay more attention to our diets and how we eat and what we eat than
the typical meat eater. Guaranteed.
3. It's about so much more than food. It's about caring for all
creatures which deserve respect and quality of life.
Now in terms of food shopping:
Other than the fresh fruits and veggies, buy in bulk where feasible.
Buy bulk dry beans and prepare them on Sunday and use them throughout
the week. For example, cook two pounds of black beans on Sunday. Beans
and rice with tofu on Monday. Black bean burgers on Tuesday. Black
bean soup on Thursday. Cook Garbanzo beans on Sunday. Hummus Monday.
African stew on Tuesday. You get the idea.
You'll be tempted to try the vegan cheeses. I'll classify them with
the fake meats. They're processed. While healthier than dairy cheese
(by far!) they're still unhealthy to consume regularly. Many
non-vegans will snarl their noses at the mention of vegan cheese. Some
really are bad. Some really are good. Daiya, for instance, is a very
good vegan cheese. Still not the healthiest indulgence but great
occasionally on pizza or enchiladas.
Non-dairy milks are very good. You'll find the one you like by trying
them all. I have tried everything out there from soy to almond and
rice to flax and go back to soy every time. Oh, on the soy subject.
That thing you'll hear about soy being bad and giving men breasts.
Hogwash. I stand here as proof of that being bunk. Propaganda of the
dairy council.
A few tidbits:
Earth Balance is a great to cook with wherever butter is needed or desired.
You'll find eggs really are useless in many recipes and where you do
need a binder applesauce, soy yogurt and banana work better than egg
(with zero cholesterol!) and if you need a full-fledged egg replacer
Bob's Red Mill makes a great one.
Honey is NOT vegan.
Learn to read labels. If you don't know what an ingredient is, look it up.